Current Productions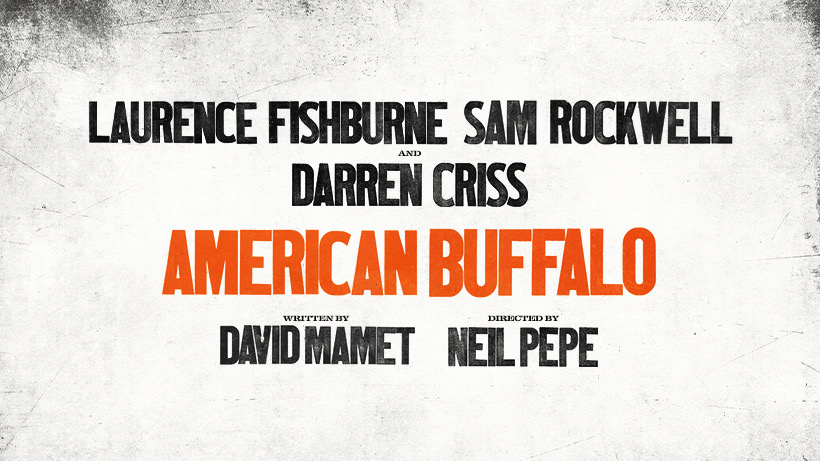 American Buffalo
Three small-time hustlers want a bigger cut of the American dream. David Mamet's masterpiece about loyalty and greed returns to Broadway more explosive and pointed than ever, exposing a timely American truth: crime and business are two sides of the same coin.
Starring Laurence Fishburne, Sam Rockwell, and Darren Criss, this star studded production plays Broadway's Circle in the Square Theatre for 16 weeks only. Tickets and more information available here.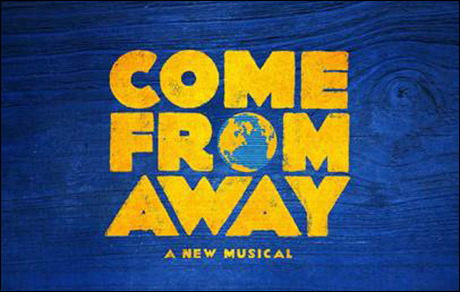 Come From Away
Now playing on Broadway and nominated for 7 Tony Awards®, including Best Musical!
Come From Away is the breathtaking new musical that played record-breaking engagements in La Jolla and Seattle. Written by Canadians Irene Sankoff and David Hein (My Mother's Lesbian Jewish Wiccan Wedding), this is the stunning production from Tony Award® winning director
Christopher Ashley (Memphis) that the Los Angeles Times calls "an affecting and stirring new musical."
On September 11th, 38 planes with 6,579 passengers were stranded in a remote town in Newfoundland. The locals opened their hearts and homes, hosting this international community of strangers for a week – spurring unexpected camaraderie in extraordinary circumstances.
For more information and tickets, click here!
Company
Tony Award® and Grammy Award® winner Katrina Lenk and two-time Tony Award and two-time Grammy Award winner Patti LuPone join forces in Stephen Sondheim and George Furth's groundbreaking musical comedy.
It's Bobbie's 35th birthday party, and all her friends keep asking, Why isn't she married? Why can't she find the right man and isn't it time to settle down and start a family? As Bobbie searches for answers, she discovers why being single, being married, and being alive in 21st-Century New York could drive a person crazy.
Two-time Tony Award-winning director Marianne Elliott (War Horse, The Curious Incident of the Dog in the Night-Time, Angels in America) helms this revelatory new production, at once boldly sophisticated, deeply insightful, and downright hilarious. Company features Stephen Sondheim's award-winning songs You Could Drive a Person Crazy, The Ladies Who Lunch, Side by Side by Side and the iconic Being Alive.
Let's all drink to that.
Tickets and more information available here.
Jagged Little Pill
Jagged Little Pill tells an original story inspired by the themes and emotions laid bare in Alanis Morissette's Grammy Award-winning album that introduced beloved anthems, including "Ironic," "You Oughta Know," and "Hand In My Pocket." Following a family grappling with uncomfortable truths about many of the urgent issues deeply affecting our communities and our world today, this world premiere musical is directed by Diane Paulus (Waitress, Finding Neverland,Pippin, The Gershwins' Porgy and Bess) and features a book by Academy Award-winning screenwriter Diablo Cody (Juno).
The show premiered in May of 2018 at the American Repertory Theatre in Boston. Tickets and details for the Broadway production available here.

The Minutes
From the Tony Award® winning team Tracy Letts and Anna Shapiro, the writer and director of August: Osage County, Steppenwolf's production of The Minutes takes a look at the inner-workings of a city council meeting in the small town of Big Cherry—and the hypocrisy, greed, and ambition that follow. This powerful, resonant, and funny portrayal of democracy in action proves that everything you know can change—it's just a matter of minutes. After all, the smallest towns keep the biggest secrets.
Tickets and more information available here.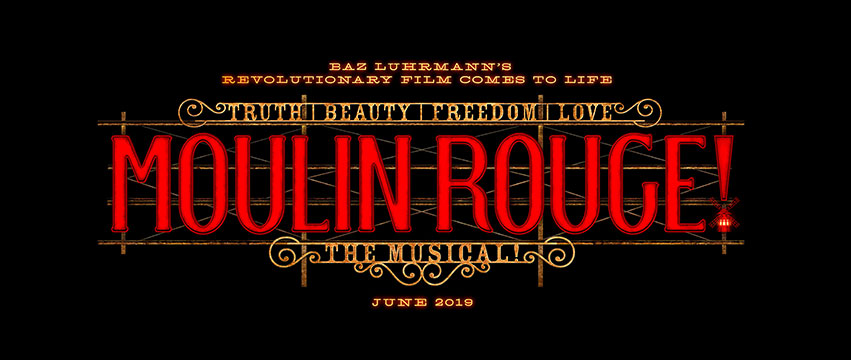 Moulin Rouge!
Now playing at the Al Hirschfeld Theatre on Broadway!
Welcome bohemians and aristocrats, boulevardiers and mademoiselles to the Moulin Rouge!, the highly anticipated musical based on Baz Luhrmann's Academy Award®-winning film.
Experience the sweeping grandeur of Paris' most spectacular dance hall. Directed by Tony® nominee Alex Timbers, with a book by Tony® winner John Logan, music supervision, orchestrations and arrangements by Justin Levine, and choreography by Emmy® nominee Sonya Tayeh, the stage musical features many of the iconic songs from the movie and new hits released since its premiere.
Escape to a place of unparalleled extravagance where the stories of an ambitious, lovesick writer and a dazzling, entrancing chanteuse intertwine at the Moulin Rouge!
Tickets available here.
Coming Soon
Maybe Happy Ending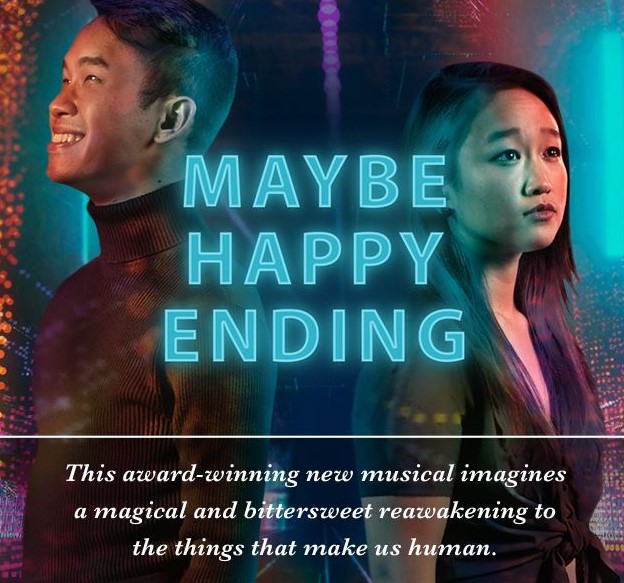 Winner of six Korean musical awards and the Richard Rodgers Award, Maybe Happy Ending made its English-language debut at Atlanta's Alliance Theatre in the spring of 2020! When two obsolete helper-bots discover each other in late 21st century Seoul, they have a surprising connection that challenges what they believe is possible for themselves, relationships, and love. Looking past our era of technology-driven isolation, this heartfelt love story celebrates a magical and bittersweet reawakening to the things that make us human. Written by Will Aronson and Hue Park, and directed by Michael Arden, this new musical reminds us that love is never obsolete. Follow the show's journey forward here.
Becoming Nancy
Based on the novel 'Becoming Nancy' by Terry Ronald. It's 1979 in the south London suburb of East Dulwich and David Starr is unquestionably one of the smartest, most talented kids in the 12th grade – he's got a wild imagination, a vocal range to die for, and a bedroom plastered with posters of his beloved pop idols: Blondie, Sting, and Kate Bush. But smarts, talent, and great taste in music may not be enough to get him through secondary school, where, to his great surprise, he's just been given the female lead in the school play. The unconventional casting sends shockwaves through David's small town, first with David, and then with his parents, his aunt, and his classmates. Before long, it seems like everybody has an opinion on whether David should go on with the show, inspiring him to turn to his no-nonsense best friend Frances and his unlikely co-star Maxie, the enigmatic captain of the football team. Becoming Nancy is the huge-hearted new musical that weaves a story of family bonds, first loves, and the courage it takes to find your own spotlight.
Directed by Jerry Mitchell, with a book by Elliot Davis and music and lyrics by George Stiles and Anthony Drewe. Becoming Nancy premiered at the Alliance Theatre in Atlanta in Fall of 2019. Learn more about the show here.
Past Productions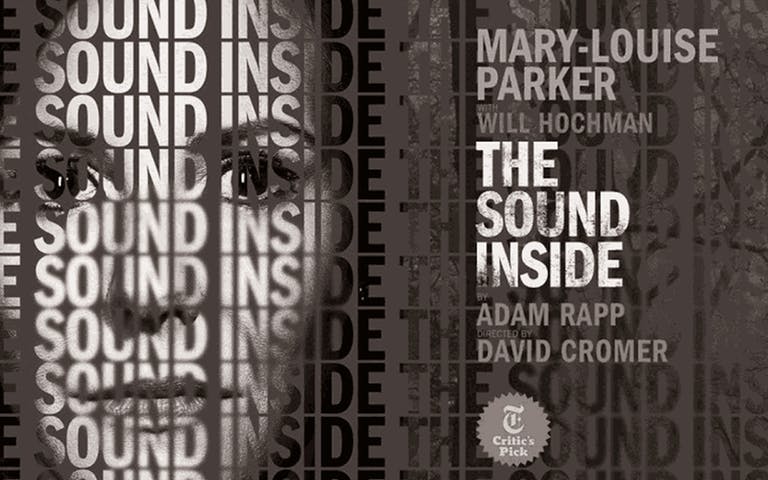 The Sound Inside
A brilliant Ivy League writing professor.
A talented yet mysterious student.
A troubling favor.
Everyone has a story—the question is how it ends. Tony® and Emmy® Award winner Mary-Louise Parker returns to Broadway in this thrilling show that's a New York Times Critic's Pick. Backed by Lincoln Center Theater and Williamstown Theatre Festival, THE SOUND INSIDE is written by Pulitzer Prize finalist Adam Rapp (Red Light Winter), directed by Tony Award winner David Cromer (The Band's Visit), and features Will Hochman in his Broadway debut. Don't miss this riveting and enthralling new American play where "the audience is stunned into silence" (The New York Times). More information available here.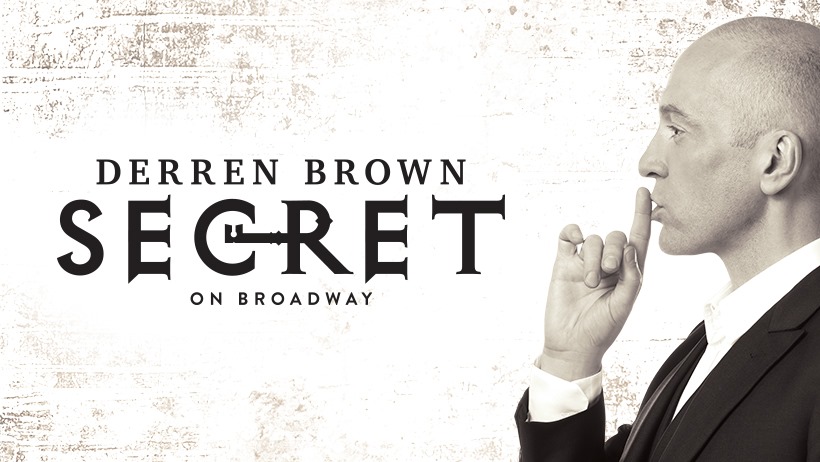 Derren Brown: Secret
From stage to screen, two-time Olivier Award winner Derren Brown has mesmerized millions worldwide with his unique brand of mind reading, persuasion, and psychological illusion. Now, for the first time ever, this U.K. phenomenon and Netflix star brings his talents to Broadway.
‍
After a sold-out, critically acclaimed run off-Broadway at the Atlantic Theater Company, Derren Brown: Secret returns with a spellbinding experience that dares us — in the most jaw-dropping way — to take a closer look at the stories and beliefs that guide our lives. Behold a theatrical event of the mind in this "thrilling spectacle of psychological magic" (Entertainment Weekly). More information available here.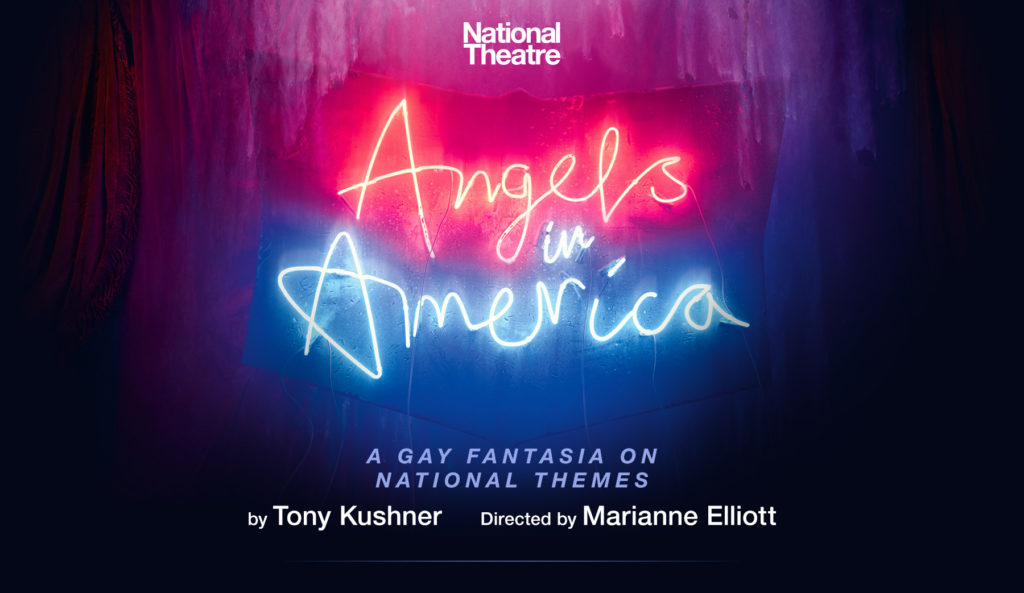 Angels in America
Winner of the 2018 Tony Awards® for Best Revival of a Play, Best Leading Actor in a Play (Andrew Garfield) and Best Featured Actor in a Play (Nathan Lane)!
A quarter-century after stunning the theatre world, one of the greatest theatrical journeys of our time returns to Broadway in an acclaimed new production from the National Theatre.
Angels in America, Tony Kushner's Pulitzer Prize-winning epic, won 7 Tony Awards®, The New York Drama Critics' Circle Award and The Evening Standard Award on its groundbreaking debut. Now Marianne Elliott (The Curious Incident of the Dog in the Night-Time, War Horse) directs a spectacular new production of this landmark play, starring Nathan Lane and Andrew Garfield, and featuring Susan Brown, Denise Gough, Amanda Lawrence, James McArdle and Nathan Stewart-Jarrett.
An instant sellout in London, Angels in America arrived at Broadway's Neil Simon Theatre in February 2018 and played until July 15th, 2018 only. For more information, click here.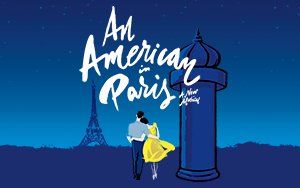 An American in Paris (Broadway, West End and USA Tour)
Nominated for 12 Tony Awards®, including Best Musical and hailed as a "triumph" and "just plain gorgeous" by The New York Times!
For more information, visit the show's website.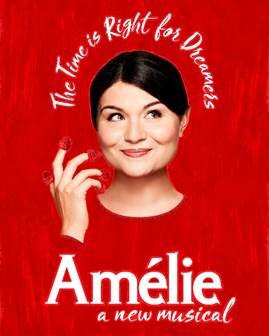 Amélie, a New Musical
Amélie, based on the beloved five-time Oscar®-nominated film, played on Broadway at the Walter Kerr Theatre in 2017 and starred Tony® nominee Phillipa Soo (Hamilton) in the title role.
Shy Amélie lives quietly in the world, but loudly in her mind… where life is filled with mischievous adventures, a garden gnome can be a world traveler, a goldfish can be her dearest friend and true love is as magical as she imagines. Longing to connect with others, Amélie covertly improvises small, but extraordinary acts of kindness that bring happiness to those around her. But when she falls for an equally eccentric young artist, she must find the courage to follow her own heart.
Directed by Tony® winner Pam MacKinnon(Who's Afraid of Virginia Woolf?), with a book by Pulitzer Prize and Tony® nominee Craig Lucas (The Light in the Piazza), music by Daniel Messé and lyrics by Nathan Tysen & Messé, Amélie arrives on Broadway in a heart-lifting and delightfully imagined production that "revels in the infinite possibilities of theatrical merrymaking" (Los Angeles Times) and captures all the quirky wonder of the film… no subtitles required!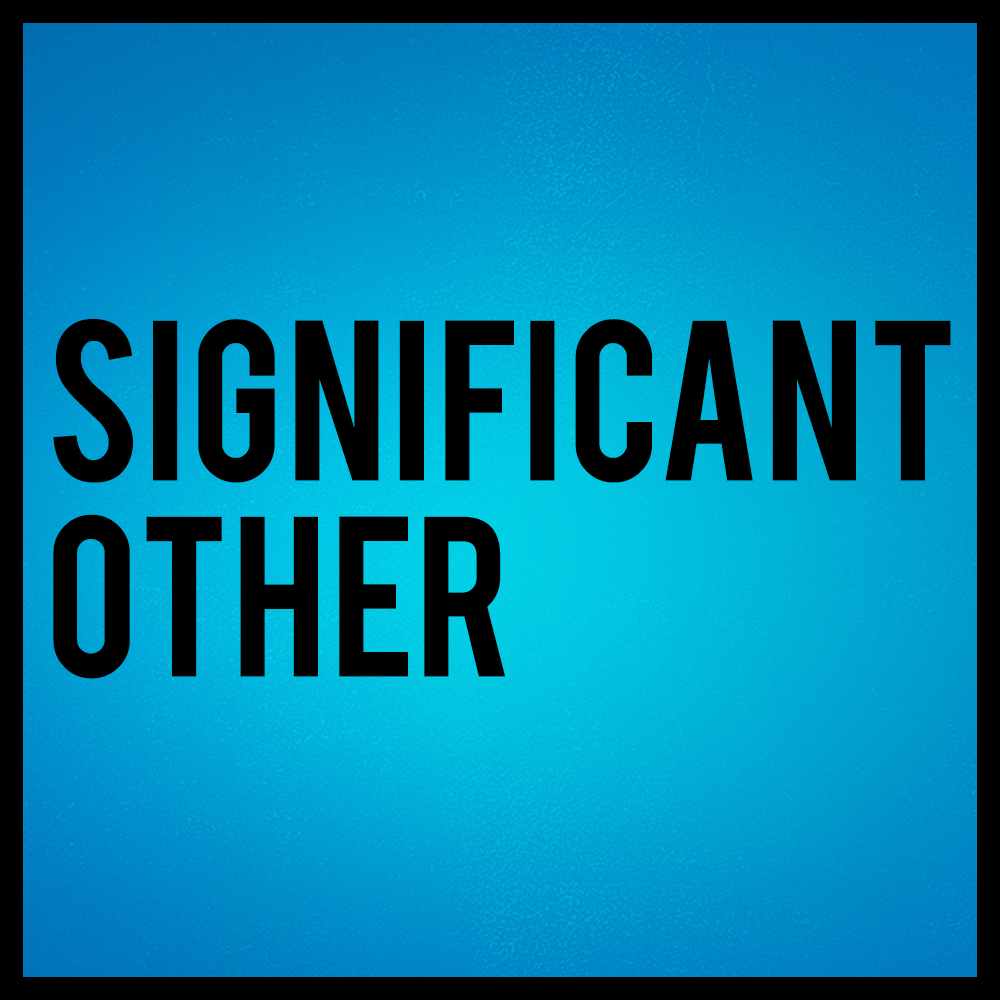 Significant Other
The critically acclaimed play by Joshua Harmon (Bad Jews) played on Broadway at the Booth Theatre in the Spring of 2017. Directed by Trip Cullman, Significant Other explores the ups and downs (mostly downs) of singledom in the city. Jordan Berman would love to be in love, but that's easier said than done. So until he meets Mr. Right, he wards off lonely nights with his trio of close-knit girlfriends. But as singles' nights turn into bachelorette parties, Jordan finds that supporting the ones you love can be just as impossible as finding love itself.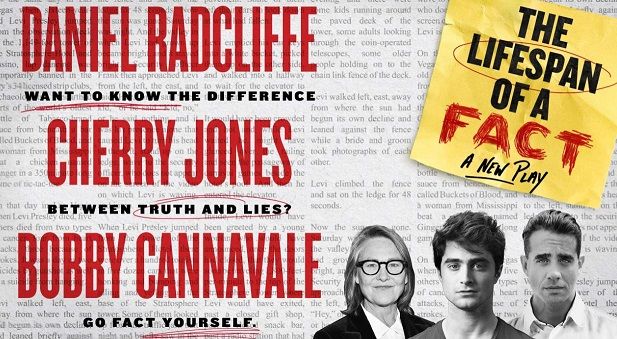 The Lifespan of a Fact
Daniel Radcliffe is back on Broadway with Tony Award® winner Cherry Jones and Emmy Award® winner Bobby Cannavale as they take on the high-stakes world of publishing in the Broadway comedy of conflict The Lifespan of a Fact.
The demanding editor. The unorthodox author. The determined young fact checker about to stir up trouble. The ultimate showdown between truth and fiction is about to begin—with undeniably delicious consequences.
More information available here.
Present Laughter
Winner of the 2017 Tony Award® for Best Actor! Legendary Academy Award® and Tony Award® winner Kevin Kline made his eagerly awaited return to Broadway in Noël Coward's outrageously irresistible backstage comedy, Present Laughter in the Spring of 2017. With a spectacular cast headed by three-time Tony® and Emmy® Award nominee Kate Burton ("Scandal," Grey's Anatomy"), Tony Award® nominee Kristine Nielsen (Vanya and Sonia and Masha and Spike), and Cobie Smulders ("How I Met Your Mother"), and directed by Tony Award® nominee Moritz von Stuelpnagel (Hand To God), Present Laughter follows a self-obsessed actor in the midst of a mid-life crisis. Juggling his considerable talent, ego and libido, the theater's favorite leading man suddenly finds himself caught between fawning ingénues, crazed playwrights, secret trysts and unexpected twists.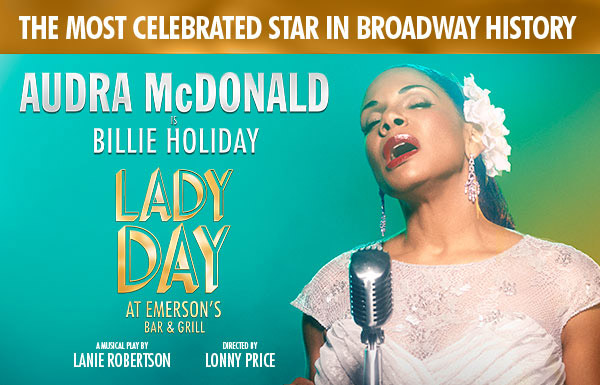 Lady Day at Emerson's Bar and Grill (West End)
Six-time Tony Award® winner Audra McDonald made her West End debut in the Summer of 2017 as legendary jazz icon, Billie Holiday in this producton.
Spend an intimate evening filled with some of the most inspiring and moving songs ever written and hear the personal stories of Holiday's loves and losses through a turbulent but extraordinary life. With a glorious score featuring "God Bless the Child," "What a Little Moonlight Can Do," "Strange Fruit," "Crazy He Calls Me" and "Taint Nobody's Biz-ness" you'd better pull up a chair and order a drink because this legend's got a life to sing.
Audra McDonald, a Tony, Grammy, and Emmy Award-winner, is one of Broadway's biggest stars and holds the record for Tony-winning performances including her Best Actress winning performance for Lady Day At Emerson's Bar & Grill.
Fun Home (USA Tour)
Winner of the Tony Award® for Best Musical!
M. Butterfly
Tony® Winner David Henry Hwang's M. Butterfly returned to Broadway in the Fall of 2017 in a powerful new production directed by Julie Taymor (The Lion King) and starring Clive Owen. Inspired by Puccini's opera, Madame Butterfly, M. Butterfly follows the relationship between Rene Gallimard (Owen), a French diplomat living in China, and Song Liling, a soprano at the Beijing Opera. The original production was nominated for seven Tony Awards® and won three, including Best New Play in 1988.
Played on Broadway for 16 weeks in 2018-2019.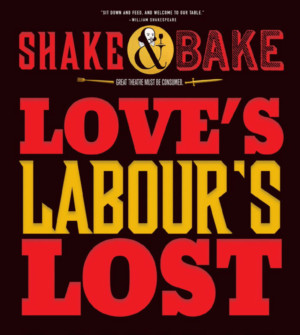 Shake & Bake: Love's Labour's Lost
Shake and Bake: Love's Labour's Lost is a production of Shakespeare's comedy, but with a twist. The show combines theater and food in a full-sensory experience: audience members are served an eight-course tasting menu (with wine pairings), with all the food prepared in front of them throughout the performance.
In Love's Labour's Lost, the ailing King of France owes the King of Navarre money. Unable to make the trip himself, the French king has his daughter go to negotiate the settlement. But just before she and her ladies (Rosaline and Maria) arrive, Navarre and his men (Berowne and Longaville) make a pact to swear off women, eat only six meals per week, and sleep three hours per night. Why? So that they can devote the rest of their time to study, obviously. When the women arrive ,the men are exhausted, hungry, and lonely. Nevertheless, Navarre sticks to the plan and tells the women that they may not enter the gates and must instead camp in the field. The women, having none of it, hatch a plan to outsmart the men.
This production played Off-Broadway in 2018-2019.